Skip to Content
Tree Sprays & Disease Control
Maintain Your Lawns Beauty
Earl's Pest Control in San Jose, CA, understands the importance of a good lawn. While it's true that trees in the forest don't need much care, the trees in your backyard are under a constant barrage of interferences and pests. Cultivating your lawn takes time and effort. Having a healthy lawn enhances its overall value and appearance. You shouldn't let bug infestations or plant diseases disrupt your hard work. Our skilled professionals can help you protect your plants and trees before bugs and diseases spread. Give us a call to learn more about our tree spraying and disease control services. One of our knowledgeable representatives will be happy to answer your questions.
Protecting Your Yard From Infestations
You're probably asking yourself why I would even need tree spraying. Tree spraying is an important and beneficial service that seeks to provide relief from plant destroying insects, tree and plant diseases, and funguses. If left unchecked, these issues would slowly kill your trees and let pests infest your yard, which could transition to your home. Think of tree spraying as a preventative measure to ensure the beauty and longevity of your lawn. We seek to provide our clients with lasting results and fantastic service. Some of the services we offer include:
Tree Spraying
Deep Root Fertilizing
Aphid Control
Plant Destroying Insect Control
Grubb Control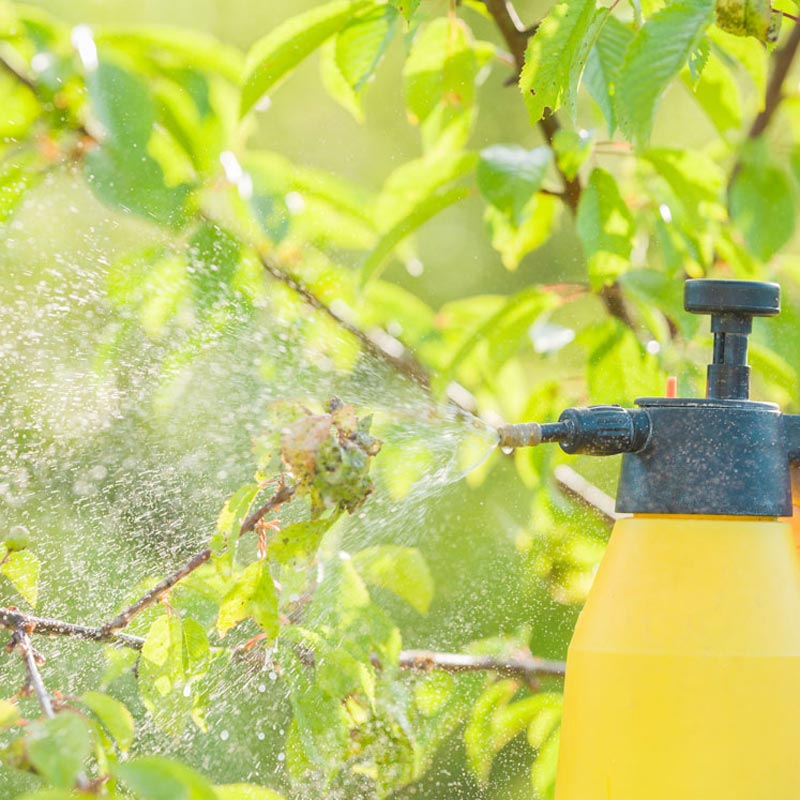 When Should I Spray My Trees?
The technique, timing, and spray type depend on what's being treated. Our team understands that there is only a tiny window of time in which spraying is effective. We'll be sure to tell you when you call if that time has passed or not. As stated above, tree spraying is used to help eliminate pests that can ruin your lawn. Such pests are caterpillars, sawflies, beetles, worms, and other insect larvae that can impact your yard. Call our trusted technicians if you seek lasting results and help with your lawn.
More Than Just Trees
We understand the importance of your lawn to your property. Whether commercial or your family home, your yard adds to its beauty and increases its value. Our business takes this seriously as we have our state agriculture license. A more proactive approach could save you a headache and money in the long run. If any one of these services sounds right, be sure to schedule an appointment to receive advice regarding which type of treatment is right for you.
Call to Schedule Your Free Consultation